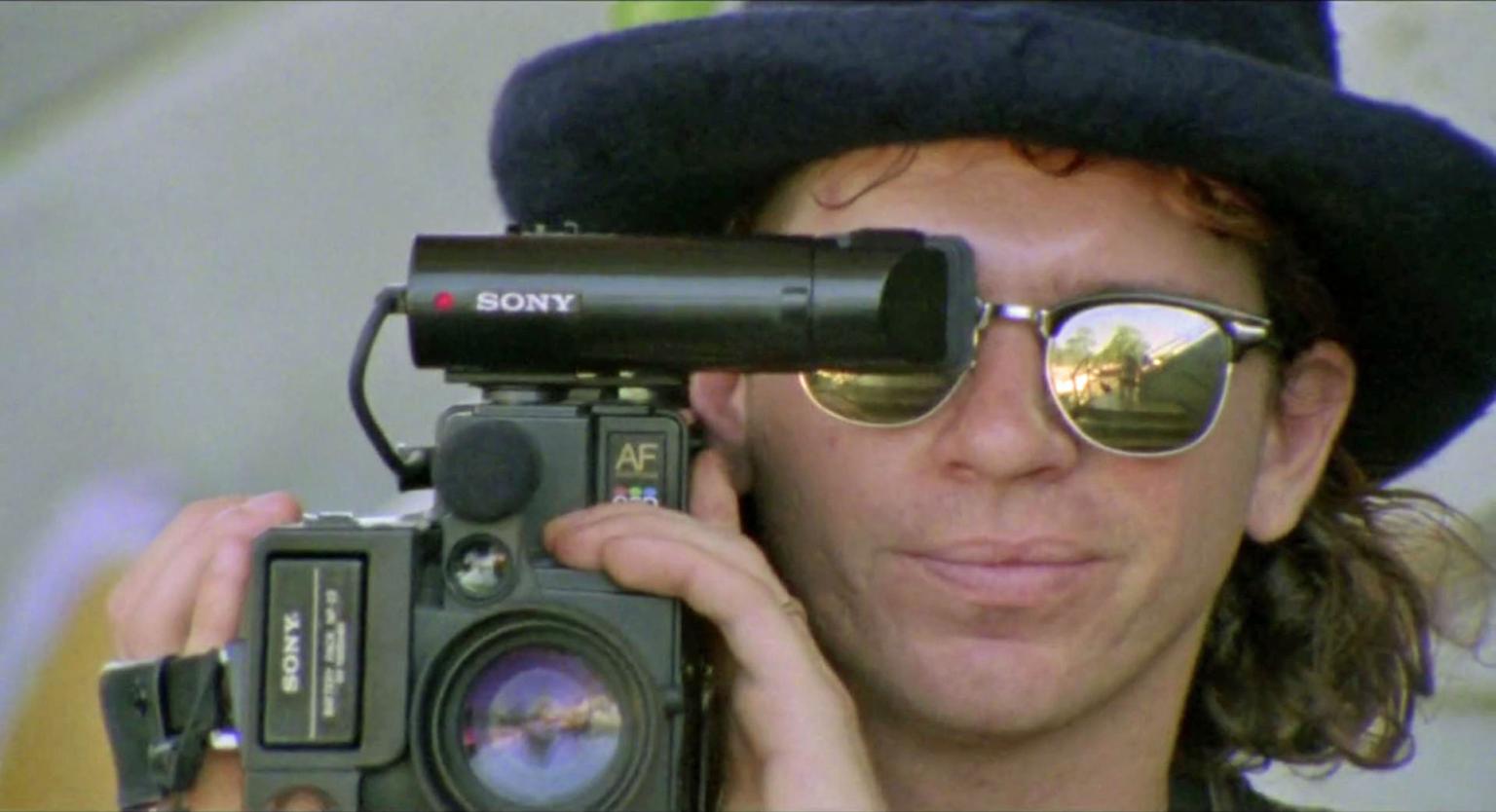 Using your iPhone or Laptop to Livestream
That stunning device that you sit on for hours every day serves more than just a way of drunk texting your ex. All you need to livestream your wedding, at least in a very basic way, is sitting right there in your hand. Its a little complicated at first, but once you get it, it does the trick. Don't expect the quality to be too high, but it will get the job done. Here is how to do it.
Required Equipment:
iPhone (or other smartphone. But seriously, who doesn't own an iPhone these days)
Zoom app installed on your iPhone
Zoom account
Tripod with smartphone mount
Step One:
Whip out that trusty iPhone and sign up for a Zoom account. Most of us have one that our work pays for, however, most workplaces are putting restrictions on who can join a Zoom call from these accounts, limiting externals (like your weird uncle). Therefore, its best to sign up for a free account.
Note: unfortunately, Zoom limit their free accounts to Zoom calls of 40 min max. Therefore, you need to ensure the ceremony is all wrapped up well before this so your viewers dont get cut off from the end.
Step Two:
Now that you have signed up for Zoom, we are going to set up the Zoom "meeting" for your wedding. To do this, we are going to use a computer, as its much faster to do via computer.
Log in to Zoom on your computer. Once logged in, you will be taken to a page that looks like this.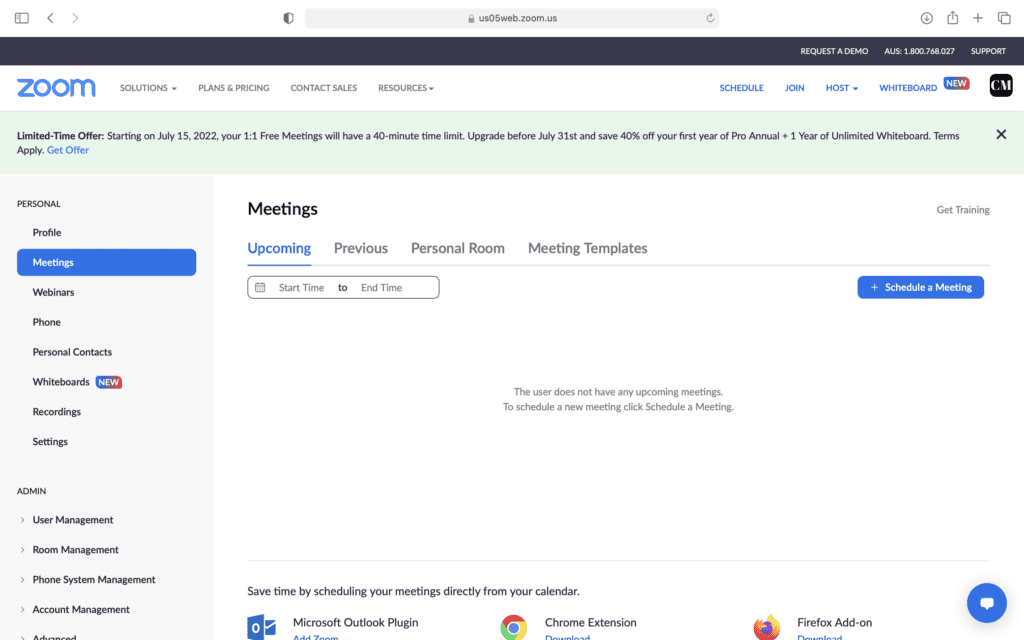 Next, choose the "schedule a meeting" option, which is where we will put in all of our wedding details.
I have highlighted the important details to change below. These are:
Give your wedding a name
Make it a "recurring meeting". I know, I know! You aren't getting married more than once. This part is important, because it has two important effects. First, if you test the link and it starts a zoom call by accident, you wont lose the link (which is what would happen if you dont choose this option). Second, and more importantly, if the wedding goes over 40 min (remember, that free amount of time that Zoom give you), then you can restart the Zoom meeting and continue without having to create a new link.
Choose "no fixed time" for your recurring schedule
Note the passcode. You will need to give this to all of your guests. I would suggest you put this on the invite.
Uncheck "waiting room". If you leave this checked, guests will sit in a waiting room, unable to watch anything until someone lets them in. Its highly annoying for both the guests and the person managing the zoom call.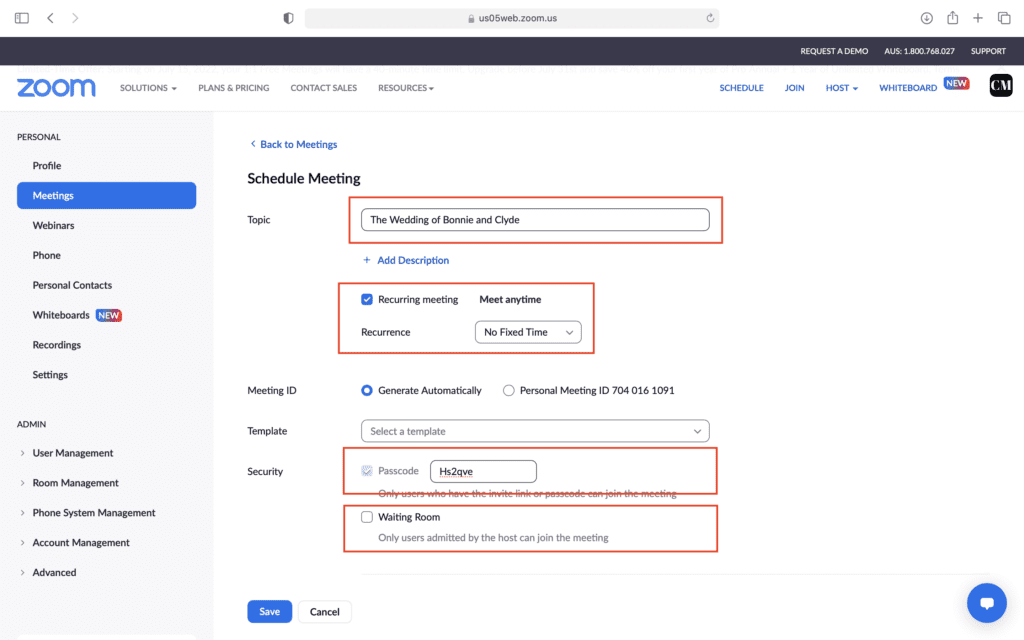 Step Three:
Your event is all set up. Now, all you have to do is copy the invitation link and send it to your guests.
Remember: for people to watch your wedding, they will also have to have a zoom account. Worth mentioning when you send the link.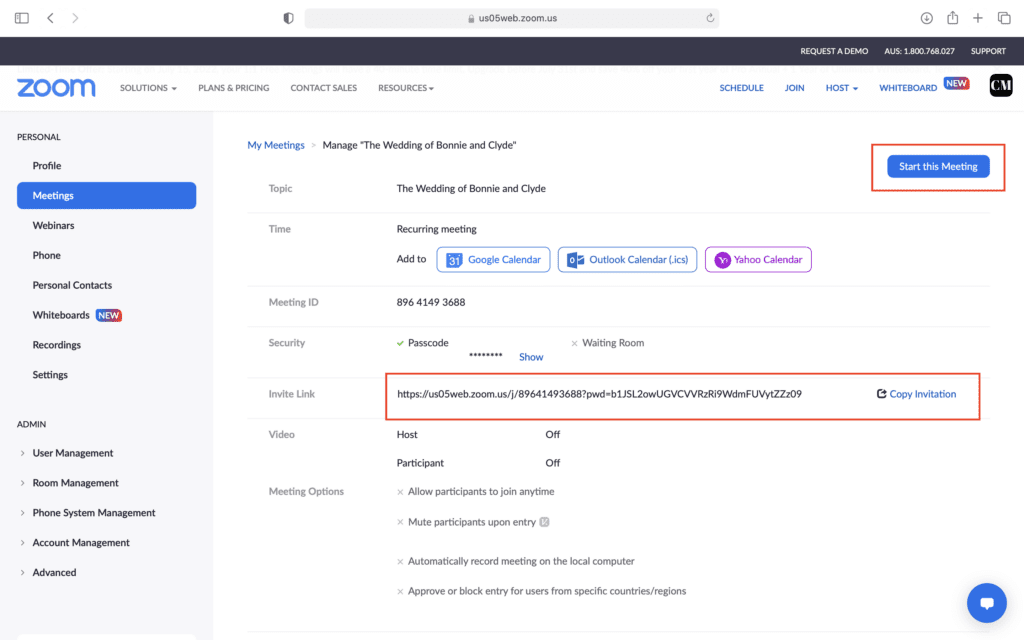 Step Four:
On your wedding day, open the Zoom app on your phone (or laptop), put it somewhere with a good view and within close proximity to the audio, and start the meeting. Thats it, your wedding is now being live-streamed.
Sound too complicated? Livestream using a Professional (like us!)
If all of this sounds a bit too much, then leave it to the professionals (like us!). We have all the equipment and knowledge to put together an amazing livestream of your wedding. Not only do we use high-quality cameras, but we bring our own professional audio devices to capture all of the speeches, sounds, tears and laughter, to stream right into the living rooms of your family and friends, no matter where in the world they are.